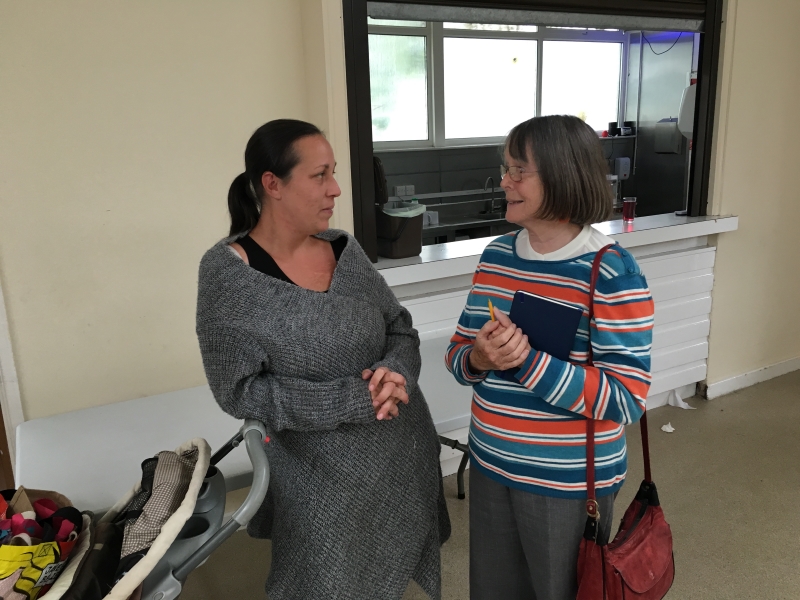 As many other Ebico Trust Funded projects Action in Caerau & Ely (ACE) is using a holistic approach to helping those in fuel poverty in Cardiff. ACE is running a number of projects helping people who struggle financially and those that are in fuel poverty. The Ebico Trust is covering the fuel poverty aspect of the project.
ACE provides a food bank vouchers and are running a Fair Share scheme. Through Fair Share scheme the clients are able to buy a shopping bag of fresh food for £4, whilst the content of the bag is worth over £4. The money raised is used to buy more food at discounted rates from supermarkets. They are also offering their clients LED light bulbs for a lower price than they would otherwise pay in the shop.
Apart from providing, food, energy advice and energy switching assistance, they also provide a benefit check and home visits service, and some practical home improvements.
A large proportion of their fuel poor clients are on the prepayment- meters (67%). Most of their clients find themselves in fuel poverty due to sudden change of their circumstances, this could be reduced hours, when on a zero-hours contract job, cut in benefits or loss of job.
ACE also is partnered with a local government NEST programme. The NEST programme provides home owners and private tenants with free home improvements which help increase the property's energy efficiency and help the households keep warm by using less energy.
During our project visit we have visited Robert at his home and met Kelsey (in the photo above) at the foodbank.
Robert lives with his wife and 3 children. Because all three children are over 16 and his younger daughter had recently turned 16 he lost his child benefits. This had a significant impact on his budget and he found himself struggling to keep warm or lights on. Robert spends £40 per week on his electricity and £50 per week on his gas during winter.
He was recently visited by a doorstep sales person who promised £200 annual saving on the energy cost if he switches to another supplier. The new deal included switching to a smart prepayment meter (ppm). Unfortunately, the door step salesman did not provide a written quote and price comparison based on Robert's actual annual consumption, and the deal that he used to be on. Therefore, the saving estimate appears to have been false.
Besides, the smart meter display that Robert received is not accurately displaying the tariff he was switched to. This means that further investigation with the new supplier will be needed. ACE have arranged a follow up visit where they are hoping to resolve all the issues with the new supplier. They will also do a proper energy deal comparison to make sure that he is on the best deal. In the meantime, Robert was provided with LED light bulbs and radiator reflector foil. Which should help him reduce his energy consumption.
After visiting Robert we met Kelsey at the foodbank. Kelsey has 6 children, aged 2-9. Her weekly energy purchase is about £30 for electricity and £20 for gas. She puts the washing machine on 2 or 3 times a day and does not use a tumble drier. ACE energy helped her to apply successfully for a Warm Home Discount. ACE energy are currently working with Kelsey to improve other areas such as behavioural change, where possible, and benefits checks to make sure that she is receiving the right benefits.
You can find more about ACE Energy project and their project reports here.