Ebico – Once again in the top-3 energy suppliers in the annual Which? Customer Satisfaction Survey
We've never been out of the top-5 since we've been included in the survey, but now, of course there's a lot more competition out there.  But there's a lot more to a great Which? score than just price and, as Which? themselves point out, "Ebico has managed to answer calls to customer services in less than 30 seconds on average in all of our five mystery shopping investigations so far".
Phil Levermore, MD of Ebico, responded to the result, "I'd like to thank all our customers who took part in the survey and scored us so highly.  The whole team worked really hard to provide our customers with great service, and it's wonderful to see this work being recognised.  Third-place is great, but we'll be striving for the coveted Which? Recommended Provider rating next year."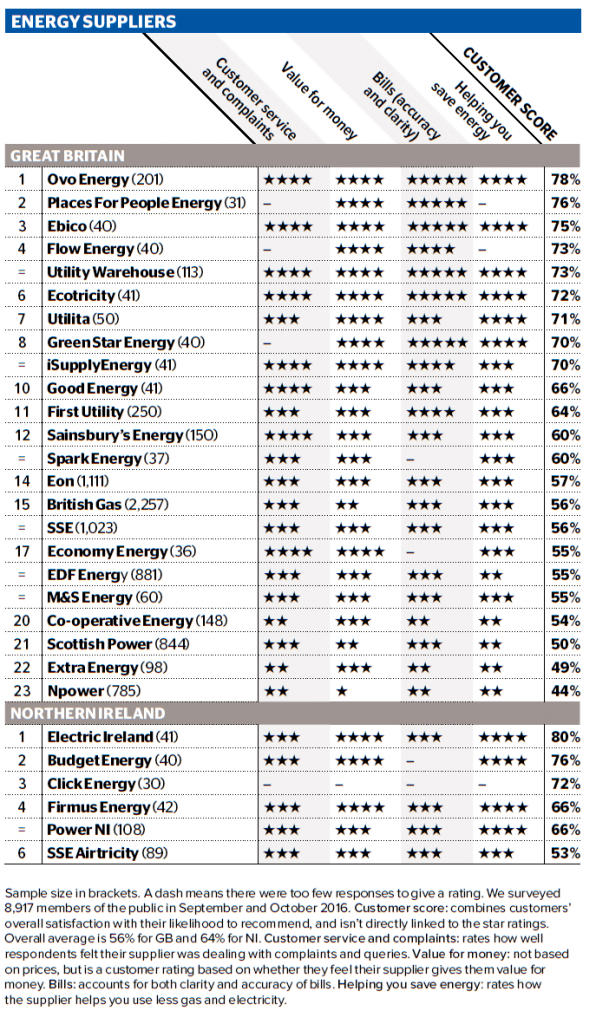 Read more: http://www.which.co.uk/reviews/energy-companies/article/best-and-worst-energy-companies – Which?